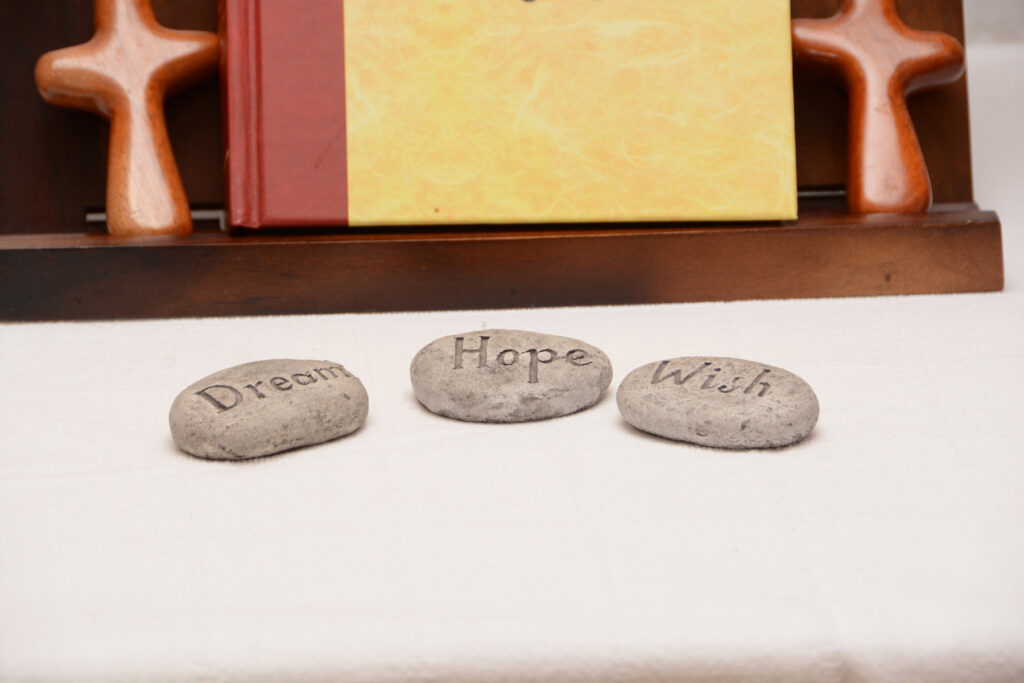 Our Acts of Collective Worship
The daily act of Christian collective worship plays a central role in the life and work at Hutchinson Memorial First School. It provides us with valuable opportunities to reaffirm our explicitly Christian values and ethos. It offers important opportunities to strengthen our sense of community, belonging and inclusiveness and to reinforce the respect and care we have for each other. Through collective worship we make a significant contribution to the religious, spiritual, moral, social and cultural development of those present.
To view our Collective Worship Policy – Click here
Worship Timetable 2022-23
| | | |
| --- | --- | --- |
| Monday | Class teachers | In class guided meditation |
| Tuesday | Foundation Governor-led | Worship through song |
| Wednesday | Class teachers | Whole School theme |
| Thursday | Headteacher | Whole School theme |
| Friday | Week 1 Worship led by Christian Schools' Worker Jordan Lambert | Whole School theme |
| Friday | Week 2 D Burnett/ A Manlove | To include celebration assembly |
Once per month, worship is led in school by Reverend Irene.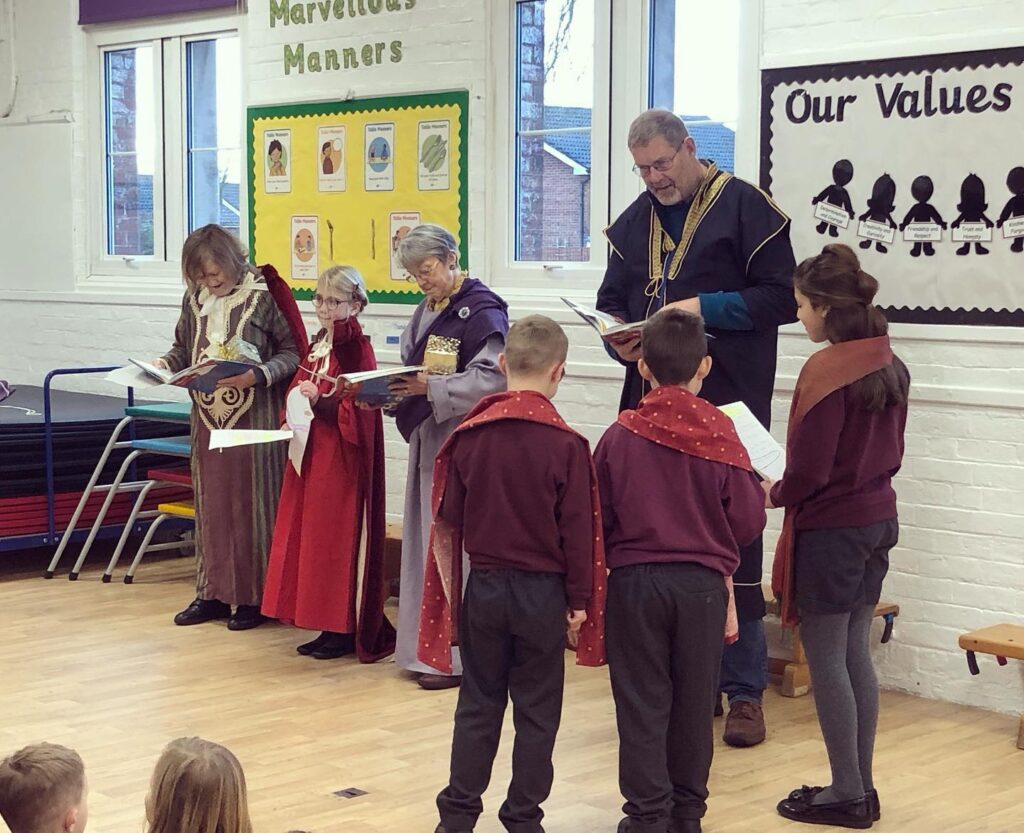 Alternate Mondays, drama-based worship is led by 'Open the Book' Team.
On special occasions, worship is led in Church by our children, our Worship Team and Reverend Irene.
Each year we hold a Harvest, Christmas, Easter and Leaver's Service in St Mary's and All Saints' Church. These services are led by the children with input from the local church. Parents are very welcome to join us for these important events in the school year.
Themes for Worship
| | | |
| --- | --- | --- |
| Autumn 1 | Determination & Courage | 'Let us run with determination the race that lies before us' Hebrews 12:1 |
| Autumn 2 | Creativity & Curiosity | 'Having gifts that differ according to the grace given to us, let us use them' Romans 12:6 |
| Spring 1 | Friendship & Respect | 'A friend loves at all times' Proverbs 17:17 |
| Spring 2 | Trust & Honesty | 'Trust in the Lord with all your heart and lean not on your own understanding' Proverbs 3:5 |
| Summer 1 | Kindness & Forgiveness | 'Be kind and compassionate to one another, forgiving each other, just as in Christ God forgave you' Ephesians 4:32 |
| Summer 2 | Hope & Happiness | 'The lord has done great things for us and we are filled with joy.' Psalms 126:3 |
Our school environment
Around the school, there are clearly displayed Christian symbols that encapsulate our school.

Each classroom has an area for Christian spiritual reflection.

Our school hall, where we meet for Worship has a display and artefacts such as candles used to aid worship.
Our School Prayer:
Dear God,
I've come to say
Thank you for your love today.
Thank you for my family
And all of the friends you give to me.
Guard me in the dark of night,
And in the morning send your light.
Amen.