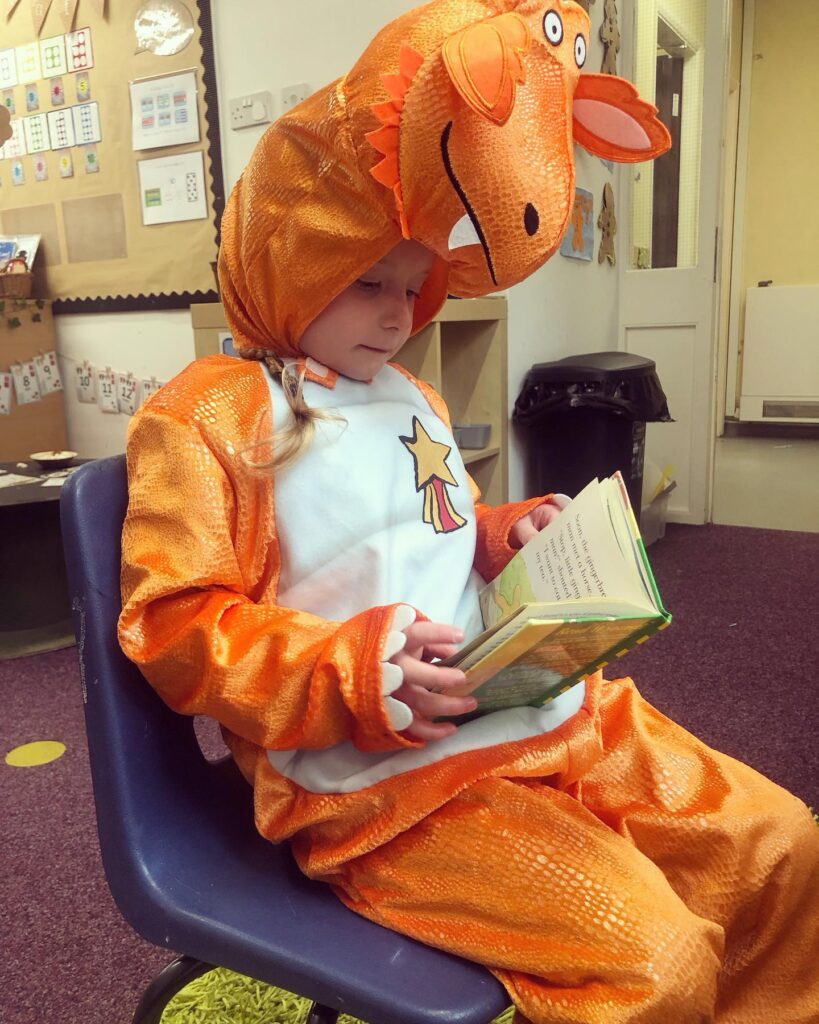 ENGLISH CURRICULUM STATEMENT 2022-23
Intent
As a school it is our main aim that all children reach their full potential in all areas of the curriculum. Our key priority is for all children to be confident readers, engaging writers and articulate speakers. These skills will enable them to access all areas of the curriculum.
At Hutchinson Memorial, we aim to develop children's love of reading, writing and discussion. We aim to motivate and inspire children through a high standard of language and literacy skills. We strive to ensure that children read fluently, confidently and with good understanding. Our curriculum is carefully planned through a variety of carefully chosen texts that help children to develop culturally, socially and emotionally.
At Hutchinson Memorial School we support the aim for English outlined within the National Curriculum; 'to promote high standards of literacy by equipping pupils with a strong command of the spoken and written word, and to develop their love of literature through widespread reading for enjoyment.'
Implementation
Spoken language is evident through all areas of the school curriculum. Children are given opportunities to ask questions, share ideas and use language in their daily learning. The introduction of new vocabulary is included in all areas of curriculum learning.
We aim for all children to read fluently and show an understanding of what they have read. Reading takes place daily in many ways, including guided reading sessions, sharing class texts and end of day stories. Children are given opportunities to read for pleasure using age appropriate texts in a range of genres. Children participate in sponsored reading events to promote a love of reading at home too. Reading skills are developed from an early age so children understand what they are reading and why.
High quality phonics teaching is delivered daily within EYFS and Key Stage 1 using the Twinkl phonics as a teaching tool. We begin early phonics, Phase 1 with our Nursery children. Children are given the opportunity to use these in free writing, literacy lessons and across the broader curriculum.
All children are taught the skills to become confident writers able to write for a purpose. Teachers support them to produce their own pieces of writing using a variety of styles based on the chosen text for the term. Using the National Curriculum 2014, children are taught how to use grammar, punctuation and spelling correctly in their work. The teaching and learning of grammar and punctuation is embedded within the English teaching sequence.
Children are taught to form letters correctly from Nursery. They are taught to join letters as part of Level 3 phonics. Letter formation is modelled by all staff and handwriting sessions are included within the timetable. Children have a sense of pride in their work and examples of this are displayed around school.
Impact
As a result of carefully planned activities and high quality teaching, children at Hutchinson Memorial are confident readers and writers who produce a high standard of work both in English and across the curriculum.
Learning is tracked and monitored to ensure all children make good progress.
Attainment at the end of EYFS, KS1 and Year 4 is above the National average. Children consistently achieve highly in the phonics screening check.
'Academic standards in reading, writing and mathematics are high in all year groups. Year on year, pupils make excellent progress in each class.' Ofsted 2016
'The standard of pupils' written work in several different subjects is excellent.' Ofsted 2016
'Leaders give priority to reading.' 'Pupils become confident readers.' Ofsted 2022
Summer Reading Challenge 2023 – Download your bookmark here!