29th June 2023 – Our Year 4's visit Renew Church for a transition morning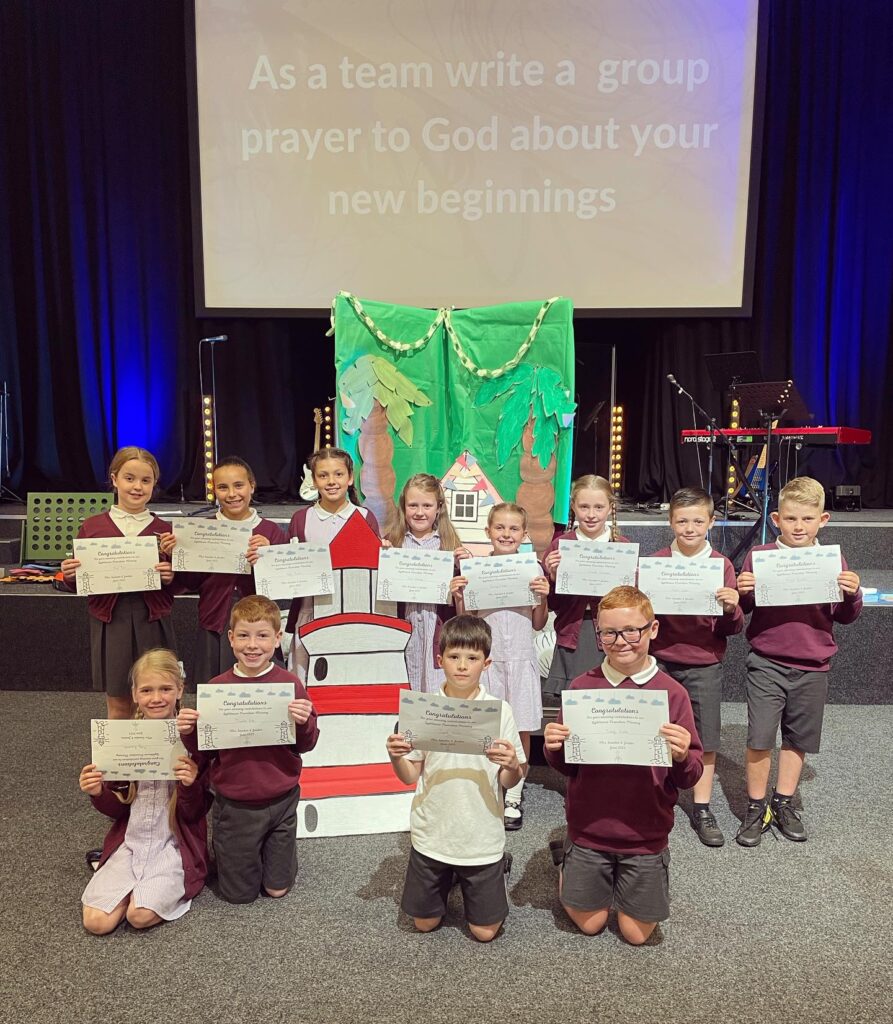 New beginnings are just around the corner for our Year 4's!
On the 29th June our Year 4 children were invited to take part in an activity morning at Renew Church in Uttoxeter.
The event focused mainly on transition, as our Year 4's will be making the exciting move to Middle School this September. The children had a lovely morning taking part in a variety of fun activities, prayer work and building relationships with students from other schools.
We're looking forward to our last few weeks in school with our Year 4's, making lots of memories and supporting them as they prepare for September!
13th June 2023 – Olympic Swimmer Amy Smith visits us for a sponsored fitness event!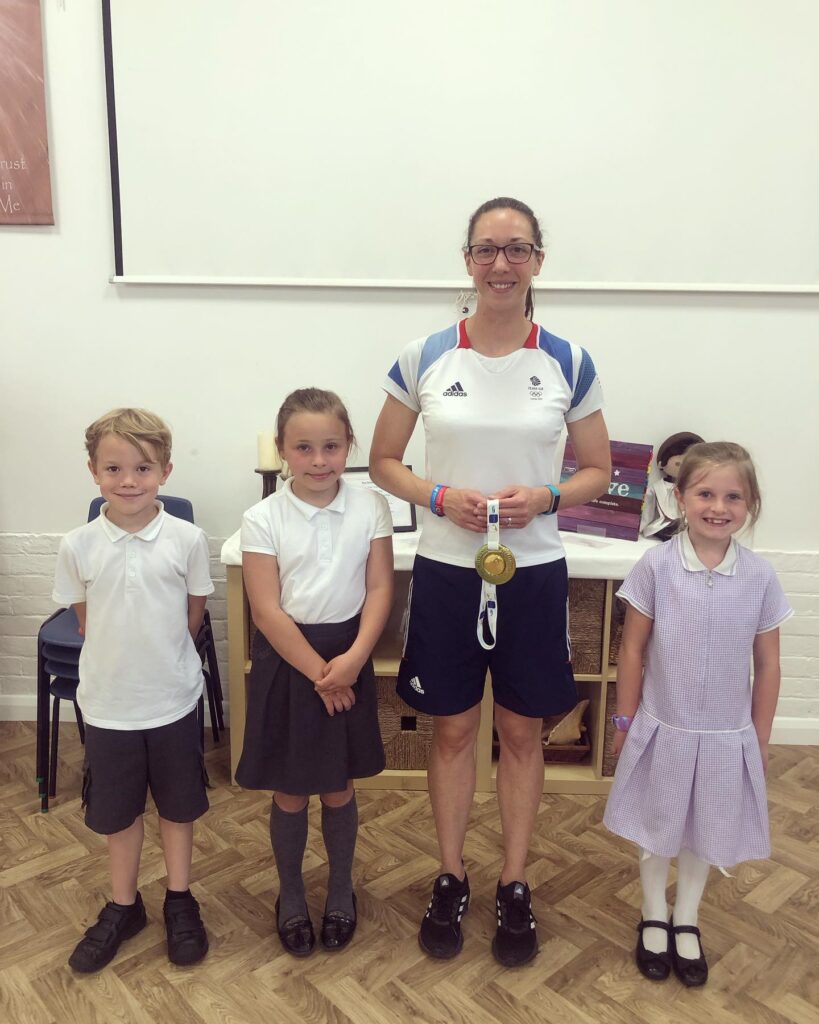 We were extremely honoured to host the amazing Olympic swimmer Amy Smith for a sponsored fitness event and assembly in school.
The children truly gave the exercises their all, pushing their limits and showing us their determination – even in the middle of a heatwave!
Amy ended her visit with a captivating assembly, sharing with us her inspiring journey from being a 7 year old scared of the water to becoming an Olympic swimmer! Her words reminded us all that our dreams are within reach with hard work and perseverance.
21st April 2023 – Lou Macari visits us in School following our 'Help the Homeless Night' fundraiser!
On Friday 21st April, we were extremely pleased to welcome Lou Macari to the Badgers' Class!
Lou spent well over an hour talking to the children about The Macari Centre, the work he does and the challenges they face in trying to eradicate homelessness from the streets of Stoke on Trent.
He also talked about the circumstances some people face which can lead them in to becoming homeless and the desperation they find themselves in.
In addition, Lou Macari fascinated us all by sharing a few snippets of his highly successful career in football. He explained how the values of determination, commitment, dedication and hard work would help our children realise their potential and achieve their dreams.
It was a privilege to share in such a moving and inspirational morning which I'm sure the children will remember for years to come.
Lou Macari very gratefully received £1,019 which the children raised as part of their sponsored 'Help the Homeless Night' for the Macari Foundation!
23rd March 2023 – Worship Morning at St. Mary's Church, Uttoxeter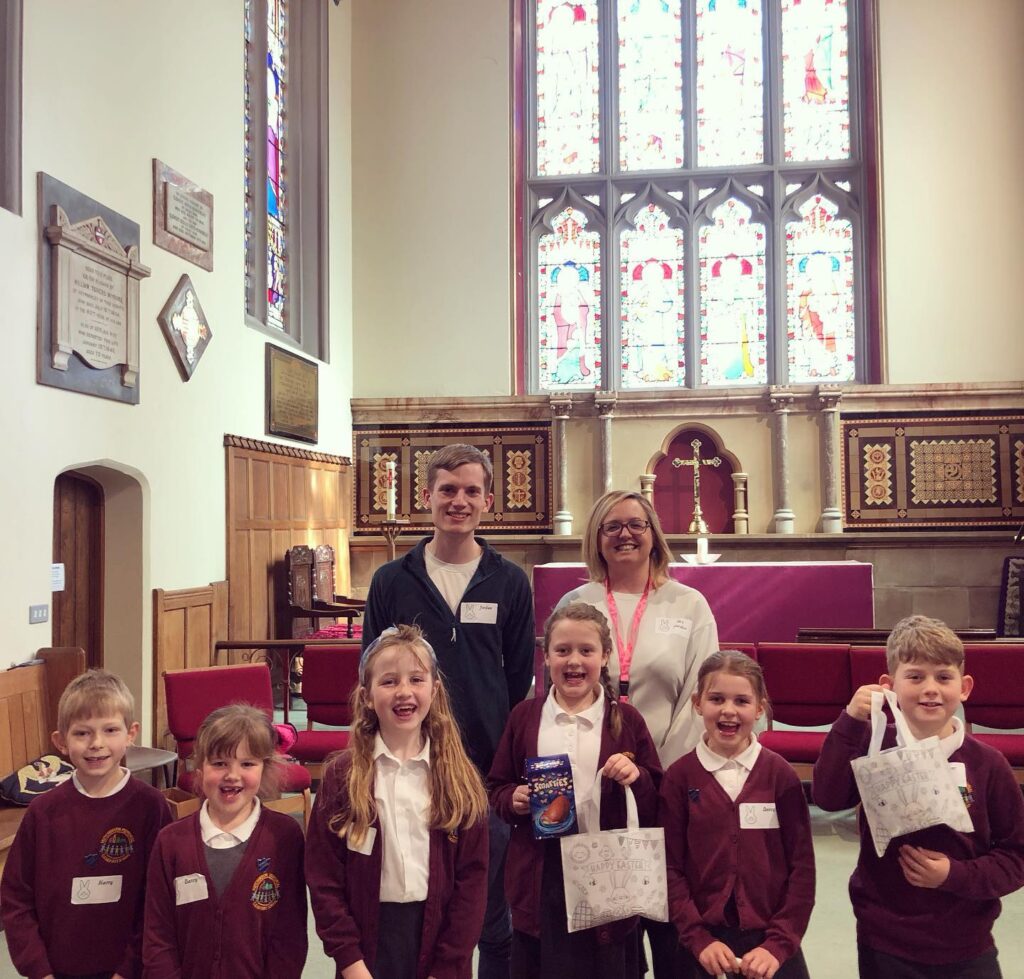 Our Worship Team headed to St Mary's Church in Uttoxeter to meet with other children in the academy and learn about the true meaning of Easter.
The children had a lovely time with Jordan who led the session, taking part in a range of activities which included discussing their ideas to write a prayer unique to our academy and also reflecting together with God.
16th February 2023 – Helping our community – Fish & Chip Lunch
Thank you to Thomas, Holly, Ava and Evie for giving up some of their lunchtime to help out at the Community Centre, where there was a fish and chip lunch! We loved being able to lend a helping hand and had a great time chatting with those who attended.
8th December 2022 – Our Christmas Performances
Both showings of our Christmas performance were absolutely spectacular, the children should all be very proud of themselves after weeks of hard work preparing – learning lines, songs and dance routines!
We hope everyone enjoyed the show and we would like to thank all who came for your amazing support and kind words to both the staff and students.
15th December 2022 – Our End of Term Christmas Service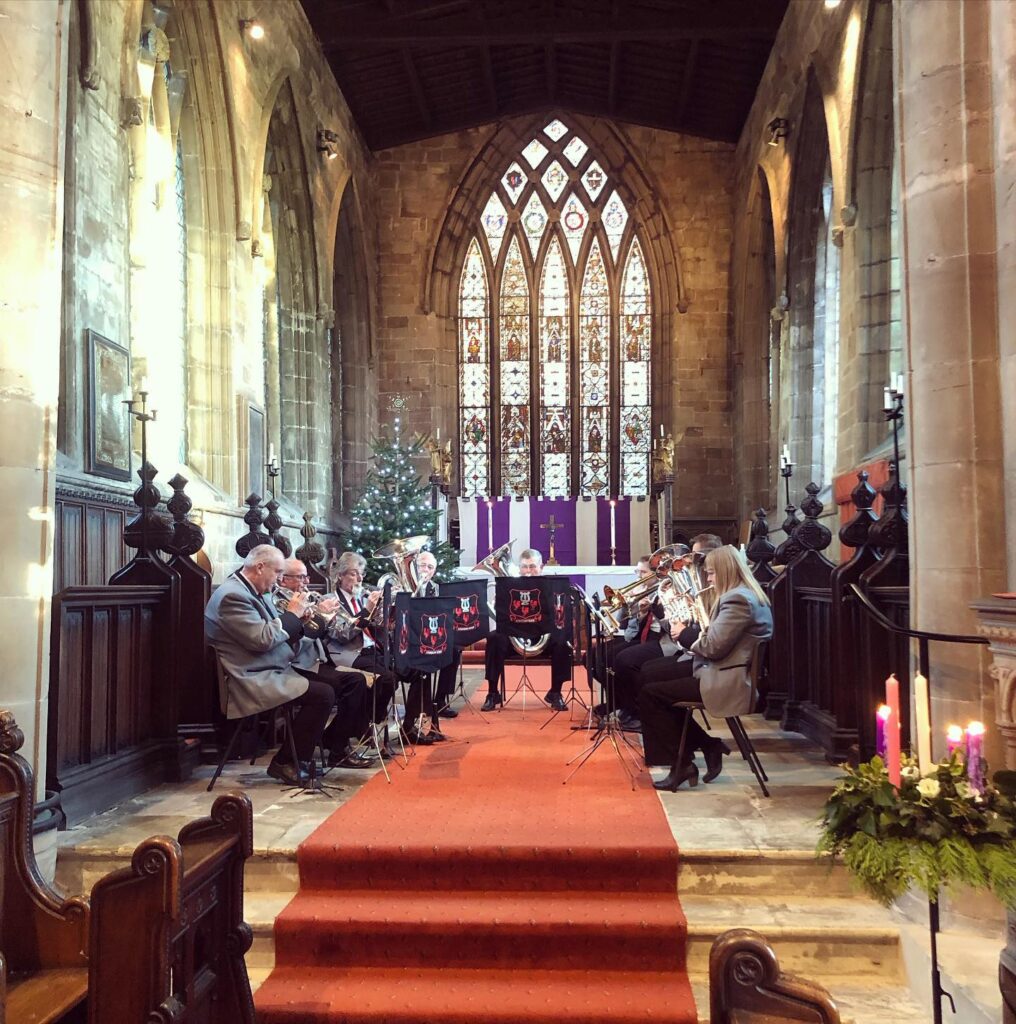 On Thursday 15th December at 2.00pm, we hosted our End of Term service in our local Church – St Mary's & All Saints' in Checkley. The service was well attended by children, staff, parents and members of the local parish. The children sang songs from both our recent Christmas production and a selection of traditional Christmas hymns and carols. We were also kindly joined by the Ashbourne Town Band, who took centre stage and performed a variety of festive songs to get us all in the Christmas Spirit!